Main Service

Value
Integrity & Reliability
Teamwork
Commitment
Creativity & Motivation
Trustworthiness

+91.281.2224448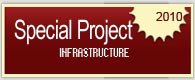 Construction
Work


Civil Construction, Building DAMs, Canals Construction, Bridge Developments, Road Construction, etc.

Kishan Infrastructure Pvt. Ltd. has an excellent track record in construction projects, canal construction, building dams, bridge developments and other construction works. Its project expertise spans:
Power plants based on Gas, Coal, Bio-mass and Hydro.
Irrigation and water supply projects, including dams, tunnels, lift irrigation, sewerage schemes and marine works.
Civil construction including commercial and residential buildings, mass housing projects and townships, industrial structures, information technology parks, Corporate offices, Hospitals and
more.
Transportation engineering projects including roads, highways, bridges and flyovers.
Infrastructure Development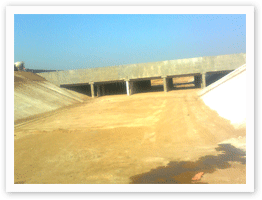 We offer infrastructure services ranging from large-scale infrastructure projects to individual special projects and products. Our services for new construction based on specialized expertise in infrastructure construction are offered under a range of life cycle, partnership and tender-based contracting models. The works performed are earthworks, foundation works, piling and foundation reinforcement, tunneling, and underground construction, harbour construction and dredging, municipal engineering, and the construction of streets, roads, bridges and cavern facilities. In infrastructure maintenance, YIT upkeeps roads, streets and the rail network, including related structures such as bridges. Services are offered under long-term maintenance agreements, in which pricing is affected by the usability of the route an service quality.