Main Service

Value
Integrity & Reliability
Teamwork
Commitment
Creativity & Motivation
Trustworthiness

+91.281.2224448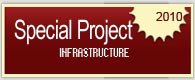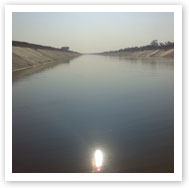 Welcome to

Kishan Infrastructure Pvt. Ltd
Kishan Infrastructure Pvt. Ltd.

is one of the areas leading construction companies. Our firms' stability - and emphasis on client advocacy - has enabled us to help our clients reach their goals.

We work in concert to provide integrated expertise in development, planning and construction.
Aladar & Paniyadara 6G6(I) of SSNNL
Acqueduct on River Falku of SSNNL at Dhrangadhra
Syphon & Escape in S.B.Canal, At: Surendranagar
Super Passage at Banas Dist.

Asphalt Mixes & Asphalt Rubber Binder.
Cement Treated Base & Cold Mix Asphalt Concrete
Construction Aggregates & Durapatch
Hot Mix Asphalt Concrete & Limestone
Modified Asphalt Concrete & Crescent City Facility